9 Apps Like NYT Spelling Bee in 2023 (Cool Word Game Apps!)
Vocabulary is like a gem for everyone, especially when you are in a job where you have a lot of meetings or engage with several people.
Luckily, one of the biggest News giant companies "The New York Times" has a word puzzle game named "Spelling Bee." This is very popular among the people, and the company defines it as "a puzzle of words in which players make words using a set of seven unique letters while using the center letter at least once."
But there is an issue; the NYT Spelling Bee has some limitations. This has only one puzzle in a day. This could be not enough for the person who has a craving for vocab.
Luckily, NYT Spelling Bee is not a single fun word game, there are a lot of word game apps like NYT Spelling Bee that can easily sate your craving for the words.
Whether you have an Android phone or iPhone, you can download these apps and play with words. 
I personally love such types of game apps that not only provide fun but also boost knowledge.
Let's see the list of NYT Spelling Bee alternatives, and then, we will know about these apps- one by one with their key features.
9 Apps Like NYT Spelling Bee (Top Alternatives!)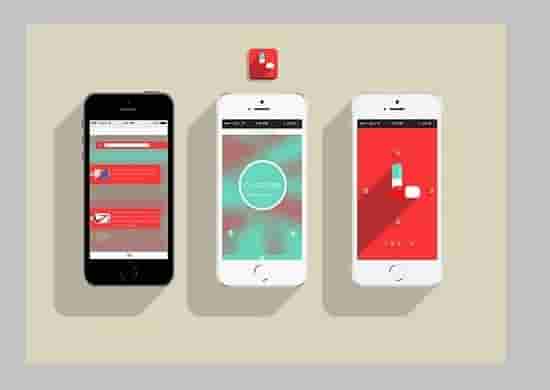 👉 Don't forget to check their key features! 
I'm confident that the below-listed alternatives for the Spelling Bee are sufficient. Select one and enjoy your word gaming.
Wordzee!- Social Word Game.
Word Bingo- Fun Word Games.
Alphabear: Words Across Time
Word Collect- Word Games Fun.
This is not the end, there are many apps similar to New York Times Spelling Bee, but hopefully, one of the above will be best suitable for you.
Read Also- 12 Apps Like Hoop: Check Key Features, Make New Friends!
Wordzee!- Social Word Game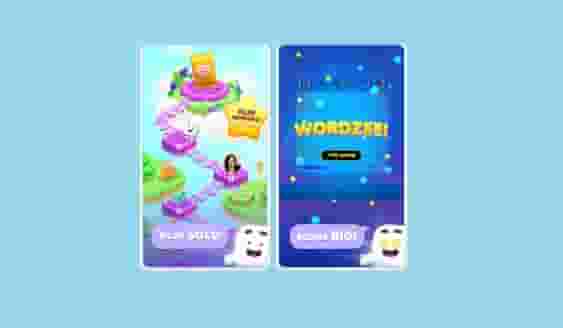 Wordzee is one of the best apps like the NYT Spelling Bee. Here, you get a good challenge to check and boost your 'Words Knowledge'.
People who love word puzzles, anagrams, and crossword games, can download this game to enjoy. There are millions of words that you can make and play. Friends and family can play together by connecting with each other; which is a good part, you can make it more fun.
Key Feature
Can connect with friends, family, or a new opponent to make your game more challenging and fun. Play with each other to check who has a good command over words. 
Find the highest-scoring words by shuffling the word tiles to play your move. After you make your move with the highest-scoring word on the board, your opponent's move will follow.
Will get a customization option for your tile style.
A solo option is available to play; helps to improve your skills.
Available on Google Play Store and Apple Play store, free of cost. The game contains in-app purchases and ads. 
Wordscapes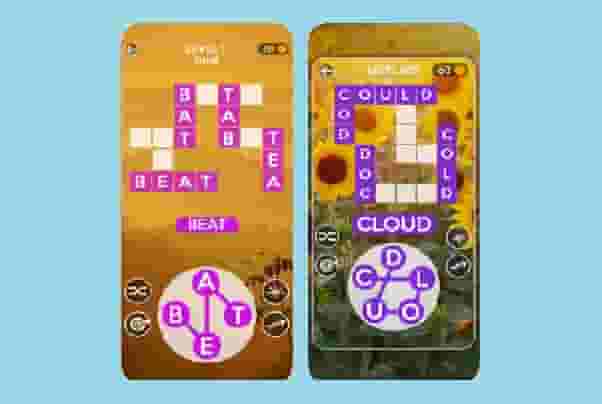 Wordscapes is a very popular word game, having more fun and amazing word puzzles. The levels start with ease, but it gets more and more difficult as you level up in the game. This creates a challenging environment to face, and it directly challenges your word knowledge.
All ages can play this game and challenge their brains and check their command over the words. 
Its brainstorming levels help to boost your knowledge, however, you can skip and rest your brain to try again if you got stuck in the puzzle.
Key Features
A level-up option is available that will create more challenges. More challenges mean more knowledge is required. So overall, the harder the level, the more your knowledge will increase.
Earn coins in the game by finding the bonus words, finishing a set of Wordscapes puzzles, or as a Daily Gift. These coins could be used to buy hints.
Available on Android and iOS- download and take fun solving word puzzles. 
In-app purchases and ads are included while the game is free of cost.  
Crossword Jam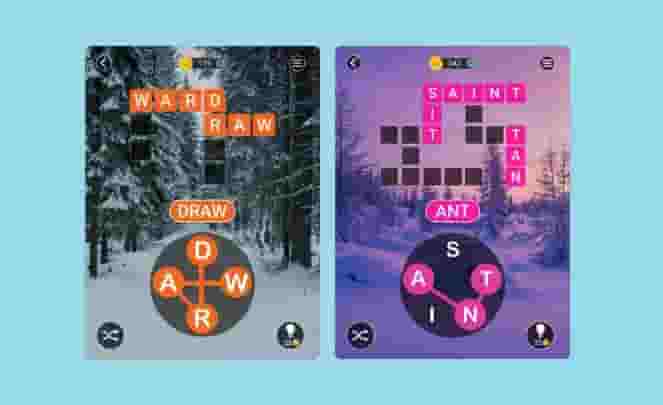 From all over the world, hundreds of thousands of people love this word game. This could be a better place to increase your vocabulary by playing mind-blowing word puzzles.
The game has a crossword-style format that could challenge your word knowledge.
To complete a word puzzle, swipe the letters and make a word in a crossword-style grid.
Key Features
A good platform to test your vocabulary, spelling, word guessing, and anagram puzzle-solving skills. 
Free to use with in-app purchases and ads. 
Anagram puzzles get trickier as you progress in the game and move for the level up. Would be a good challenge to test your brain.
Very easy to play; just search and swipe the letters on the plate and guess the hidden words.
No internet is required to play this game, once it is downloaded and installed.
Get bonus rewards on a daily basis, as much as you play, the rewards will be more. In starting, you will get 250 coins.
Word Bingo- Fun Word Games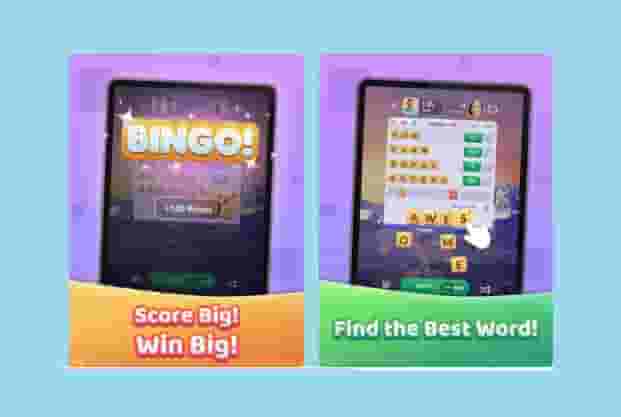 Word Bingo is a fun word game to play with your friends, family, or other connections. Here, you can sign in using your Facebook account or as a guest. 
Creating a word from the letters is very easy; swipe the letters to think and make a word. 
Key Features
You can play with your friends or make new friends using the in-game chat feature.
You and your opponent will get 7 letters to complete the challenge and form the words on the board to get the best scores. 
On getting a bingo, you will get 100 extra points. 
Can sign in with Facebook to play Word  Bingo with your friends, family, or connections.
An in-game chat feature is available to make new friends or chat with your opponent.
Word Cookies!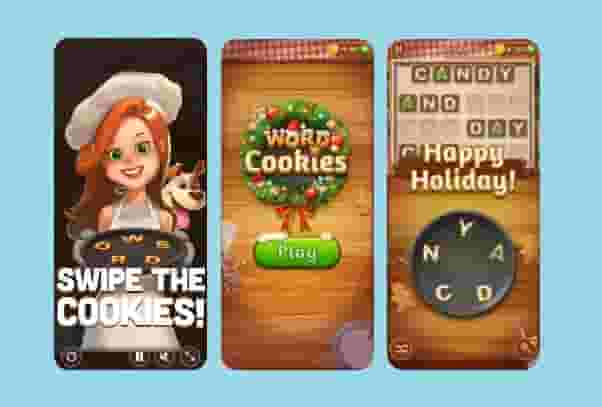 This could be the right choice to train your brain and improve your vocabulary. This has the option to slide the letters to make a complete word. 
There are tons of levels that get more and more difficult as you progress. To play the game, swipe the letters cookies on the pan and spell a whole word.
To earn coins in the game, fill up the cookie jar with extra words.
Key Features
Lots of levels to play, and the levels get much more interesting as they increase. 
Words in the game will boost your vocabulary and brain; a lot of educational words.
Can earn daily rewards by playing and forming extra words.
Shuffle the letters or use hints to get clues to form a complete word.
Free to play but if you want it ads-free or extra hints, you can go with paid plans.
No time limits; form words by taking your time depending on your pace!
Alphabear: Words Across Time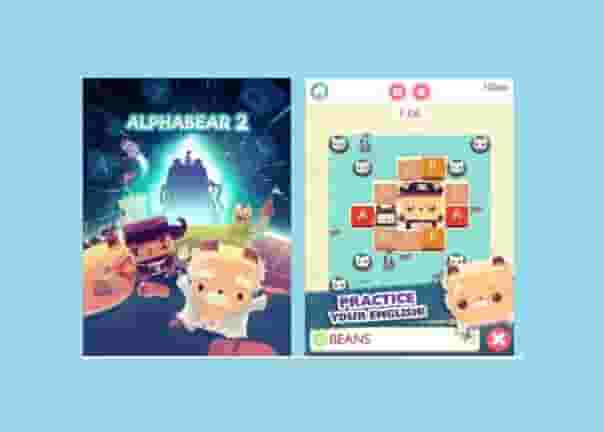 Alphabear is a sequel to Google Play's 2016 Indie Game of the Year! It has a puzzle grid and when you spell the words using letters that are adjacent to each other, a bear appears.
The bigger the bear, the more points you earn. Using more letters to spell a word will make the bear bigger.
Key Features 
Alphabear has hundreds of all-new templates, cartoon backgrounds, and props that make the game appearance good. 
Tens of thousands of words to improve the brain and vocabulary. 
Earn bears in the game that will increase your points in the game. 
Tap and select the letters of more points to earn more points, as more points, the bear will grow bigger accordingly.
Amazing brain challenges on the completion of every puzzle.
Word Connect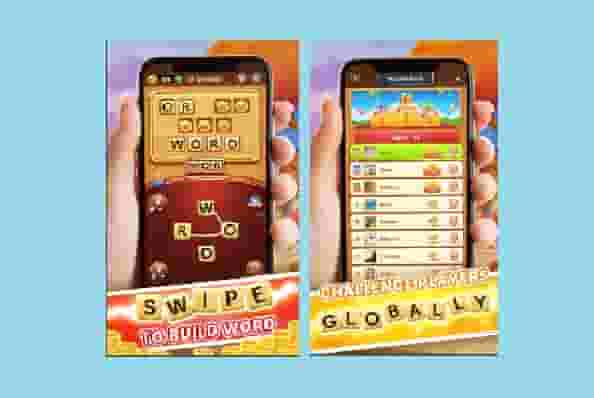 Word Connect is one of the best alternatives to the NYT Spelling Bee or Spelling Bee. It has millions of downloads that show how this app is popular among people who love word games.
Playing this word game is easy; just swipe the letters block and make amazing words. 
Key Features
Build words with letters and earn coins and can use the earned coins to find the clues to solve the puzzles.
Word Connect is powered by Oxford Dictionaries which makes the game more educational and learning.
Thousands of levels will help you to understand millions of English words. 
Has normal mode, crossword mode, and the daily challenge! So, you can select the mode according to you.
Every day playing will earn you bonuses.
Will get 11 different themes that you can select for yourself. 
On making extra words, you will get bigger bonuses. So discover extra words and earn more bonuses.
Can play with your family, friends, or others and send coins to each other on Facebook.
Word Collect- Word Games Fun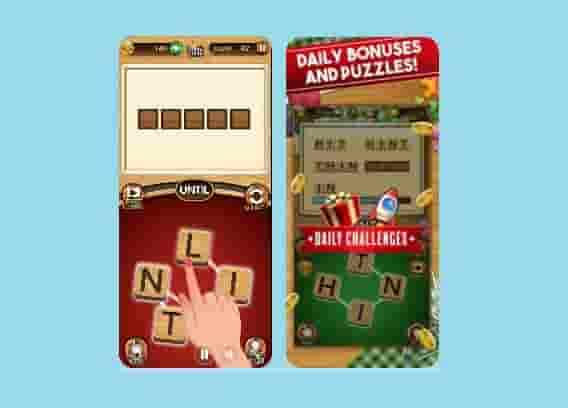 In the search for apps like Spelling Bee, I found Word Collect- Word Games Fun. This can challenge your vocabulary knowledge as the app has millions of words that could be formed using letters.
Key Features
To get hints in the game when you are stuck in the middle, you can earn coins. Using the coins, you will get hints for free.
When you log in to the game for the first time, you will get 500 coins.
900+ levels to check your word knowledge. 
Offline or Online playing; play even if you are not connected to the internet.
NYT Crossword Puzzle
As the 9th NYT Spelling Bee alternatives, you can download The New York Times Crossword Puzzle. However, this also is a NEW York Times word game app, but in this, you don't need to wait for the next day.
Final Words
So finally, if you are a word game lover and love to learn new words by playing, word game apps could be the best selection. 
However, The New York Times Spelling Bee provides word puzzles that players love, but this game has only one puzzle in a day. 
But don't worry, there are many apps like NYT Spelling Bee that could be downloaded on your Android or iOS phones or tablets. 
In this informational blog, I have mentioned 9 such types of apps that could be a great alternative to Spelling Bee. 
Some of these word games could be played even if you don't have internet.
So, enjoy your wordplay and boost your vocabulary by playing these games! 😍