Apple Music Error 16913 (Try These Ways To Fix It!) 2023
Music helps me to concentrate and focus on my work; I hope it does work the same for many people. 
People listen to music for various reasons; entertainment is one of the best reasons. 
I have created a playlist on Apple Music, and have spent hours doing this. 
A few days ago while I was enjoying my tracks, suddenly an error 16913 appeared that said- "The operation couldn't be completed, An unknown error occurred."
I changed the track, and no issue; the next track was playing fine. I thought this was a random issue, so I again played the song on which the error appeared; it happened again.
The error was still there! Bad time! 
I searched and spent hours; still didn't get satisfactory information.
So I started doing some acts, and Hurrah! I found a way that resolved the error for me.
Let's see what ways I tried and which one helped me. 
What is error code 16913 on Apple music, and what does it say?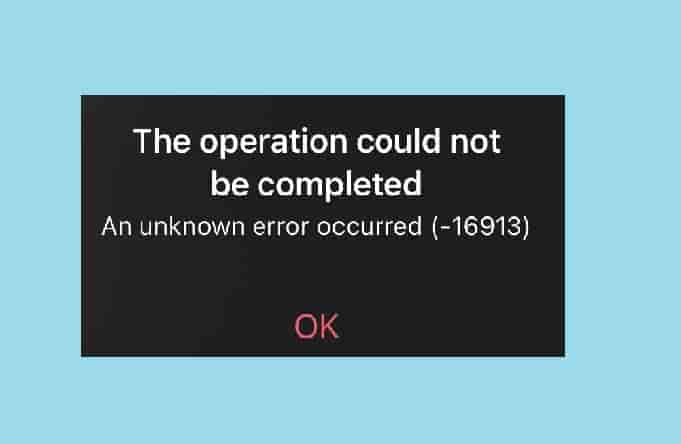 The error appears with the message- "The operation couldn't be completed, An unknown error occurred." Which is random and doesn't have an exact meaning yet. 
For some people, it appears while playing a particular song, while for some people, it appears while accessing the whole music library.
For me, it appeared for a single track, not for the whole library. Other songs were playing fantastically.
Why you should trust me?

I am in the technology field for more than 10 years, and I personally, faced this error and solved it! The Steps that helped me are mentioned in this blog, so this is not a guide only but a personal experience that I have shared right here!
How to fix Apple Music Error 16913?
Follow these ways to fix the error code if it is appearing to ruin your music…
Close the Music and Restart Your Device 
Your music will be hindered but, stop listening to the music and close your track for a few seconds. Now, come out from the music and power off your device, after a few seconds, power it ON and launch the app and play the track. 
This is not a time taking process, but luckily, helps sometimes. So, do this and see if the error is resolved and your track is streaming or not.
If this has failed to save time, try the second method.
Delete That Track and Download and Add it Again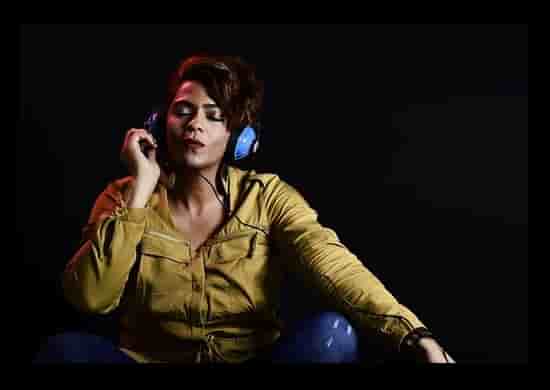 This was luck for me; I personally restarted my phone but nothing changed. Luckily, this method helped and the error code was fixed.
To delete a song from the Apple Music app;
Open the app and go to the playlist to which you have added the song.
Now, find out the song that you want to delete.
Next, just swipe left on that song and tap on delete. This will only delete the song from your playlist.
To delete the song from the music library or from the device, tap and hold the song, and now tap on delete from the library.
To delete a song from the Apple Music web;
Go to music.apple.com and click on the option Library or Playlists in the sidebar.
Move the pointer over the song that you want to delete, click the More button, and then, choose Delete from Library.
Download that song again and add it to the playlist again. To do this, 
Open the Apple Music app.
Now, search for the song that you want to download.
Add that song to your playlist.
Tap and hold that song and tap on download.
I hope the song is now streaming without the error code, and you are enjoying the music.
This should work, but if not, there are other ways too; you can try them.
Disable and Enable the iCloud Music Library 
Disabling and enabling the iCloud music library should clear the cache files that should work to fix your problem.
This should work if the error is appearing while streaming or playing a particular song. Corrupted cached files could cause this issue so do this and see if this helps or not.
However, this task could fail to clear the entire cached files, but yes, it clears some. 
Visit this source link to know more.
So just disable the iCloud Music Library and launch the Music app. To this, 
Go to Settings and then Music. From here, turn off iCloud Music Library.
Now, open the Music app; your library should start to clear now.
Now again, go to Settings and then Music. From here, turn on the iCloud Music Library.
Finally, open the Music app; your library will be rebuilt now.
Check Content & Privacy Restrictions
See if you have enabled content & privacy restrictions on the music. If yes, then disable it and then, try to play the song. 
You can restrict Music, Podcasts, News, & Workouts, Music Videos, Music Profiles, Movies, TV Shows with specific ratings, Books with specific ratings, Apps with specific ratings, and App Clips with specific ratings.
So, check whether you have blocked some explicit content or not. Disable it and restart your phone then relaunch the track.
I hope all is good now! Enjoy your music! 
Ending Lines and Conclusion
I was quite confused when first the error 16913 appeared, I did several things including turning off my phone and turning it On. 
But, the thing that worked for me was deleting the buggy song from my device and downloading and re-adding it to my music library.
Make sure when you are doing this, don't cancel your subscription otherwise, this will not work. 
So, just delete the song that has been affected by the error and redownload it.
However, for some users clearing the cached files helped, that's why I have included this in this post.
Besides this, you should also check if any restrictions or parental control is set for your content or not. As we have mentioned above, there are plenty of content types that could be restricted. So, checking this and disabling this could also help.
"In conclusion, the error code 16913 on Apple music could be fixed by following these ways- First: close the track and restart your phone, Second: delete the song and re-download it, Third: disable and enable iCloud music and Lastly: check if any Content & Privacy Restrictions are enabled for the content."
Now, I hope the problem has been shortened and you are able to listen to the song.
Enjoy!…
You would Love Reading…
How to Check Whether an iPhone is Real or Fake?
Not Receiving Verification Codes on iPhone: How to Fix?
What to do when Apps Not Updating on iPhone?
Disclaimer- All the content on this page is only for information purposes and has been provided in good faith. There is no representation or warranty of any kind, express or implied, regarding the accuracy, adequacy, validity, reliability, availability, or completeness of any information.