Fix: Apple Music Error 1852797029 (These are Likely Causes!)
Apple Music has many issues and errors, a few days ago I faced error code 16913, and recently, I have faced Error 1852797029. 
It was obvious, I hadn't a solution once I searched a lot about this error on the internet. 
Lucky! I got some contextual information! 
With the help of the information that I gathered from many forums, social sites, and web pages, I managed to resolve the error for myself! 
Honestly, I didn't have any idea why I was getting the error when I plugged my headphones into my iPhone. 
My research made me comfortable when I read some very honest queries raised on various forums and official sites. 
I got the possible causes for the error code. 
Many users like me, were faced in the past or recently with the same error code; I understood this when I landed on the official Apple forum page.
"The operation could not be completed. An unknown error occurred (1852797029), could be a result of compatibility issues with your headphones or earphones, any software issues, or either hardware issues."
Read Also- How to Connect AirPods to LG TV?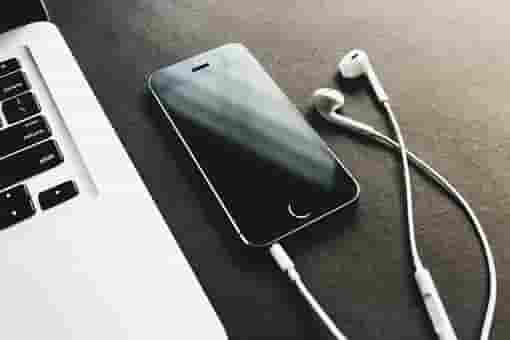 Compatibility
Compatibility issues could be one of the severe causes of getting the error code (1852797029). In most cases, users are getting this error while they use an incompatible headphone or earphone(third-party). Incompatibility could arise if you will use a third-party music-listening device that is not recommended by Apple.
So, always try to use a device to listen to music on Apple music that supports your device and is compatible.
Software
Sometimes, there could be no incompatibility but could be a software problem. 
If you are running an outdated version of your device software or the Apple Music App, the songs playing could be hindered, and an error could appear. 
Newer versions of your device software come with pre-bug fixing, so do lie on outdated software, always use an updated version.
Not only your device software but I will say to check the Apple Music app. An update for the app may also be launched, so check and update the app. 
After checking your system software and the app (for an update), launch the app and play the song for that, you were facing the error.
Hardware
In my case, whenever I was connecting my headphones to my phone, my phone worked fine for a few minutes but, after some time, it started heating up and after a few seconds the error code was popping up. 
Usually, it can be a hardware problem as well as a compatibility issue, but in my case, it was a hardware problem.
The heating of your device could be caused by hardware as well as compatibility problems with an external device.
I confirmed this when I tried all the steps to fix the error code and spent hours without any help. Three days after the error, I went to the Apple center to check up on my phone. There they told me that my headphone jack was corrupted- that's why whenever I am inserting my headphone pin, it is heating and throws an error code 1852797029.
Luckily, two days later, they replaced the jack with a new one, and the error code was gone. So this way, I fixed or you can say Apple center fixed the error for me.
But, there are some actions that you can take from your side and try to fix the error. 
How to fix Apple Music Error 1852797029?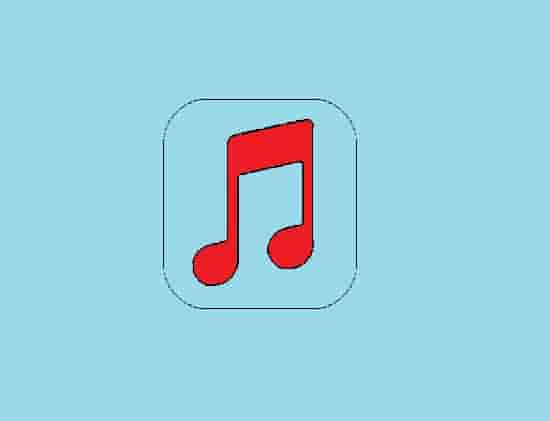 Although many users are getting this error, fixing it is easy, luckily.
Use compatible headphones or earphones.
Check updates for your device.
Check updates for iTunes.
Force reboot your device (iPhone or iPad).
Ensure that no hardware issues are. 
Update your iPhone or iPadOS automatically, so that whenever a new update is launched from Apple, it automatically installs.
Also Read:

How to Easily Update An App [Android and iPhone or iPad]?

Apps Not Updating on iPhone.
Turn On Automatic Updates for your iPhone or iPadOS
Go to Settings on your iPhone or iPad > now move to the General option, and then, the Software Update option.
Here, at the Software Update option, tap on Automatic Updates, then turn on Download iOS Updates.
Next, tap on Turn on Install iOS Updates. 
Now, you don't need to install any updates for your iPhone or iPadOS, your device will automatically update to the latest version of iOS or iPadOS. 
Sometimes, you might need to install some updates manually.
Update iTunes
There are two methods to update iTunes;
Using Windows 
Click on Help (Top right bar of the screen).
Click on Check for updates from the options.
A popup will prompt out if any update is available, click on download iTunes and review the terms and conditions.
Click Agree and follow the steps that appear on your screen and complete the installation.
Using Mac
Open iTunes and click on iTunes from the menu bar.
Now, click on the 'Check for updates…' from the list.
Next, click on Install, and click on Agree to accept Apple's terms and conditions.
Now, follow the instructions that appear on the screen and complete the installation.
Force Reboot Your Device 
For me, it didn't help, but for some users, it helped. So you can just follow the steps to force reboot your device and see if it proves lucky or not.
According to the device versions and models, the steps to doing this could be different.
Here is an official guide provided by Apple, take help and force reboot the device.
🎯 Remarkable Tip
A lot of users have solved the Apple music error code 1852797029 by doing an amazing trick. They just removed the headphone and then taped Play. After that, they reinserted the headphone and the error was resolved, amazing!
Ending Lines…
I think I have mentioned all the possible information about the error code 1852797029 in this blog. 
However, I had these options to resolve the error but, in my case, hardware was the culprit. 
I hope, you are enjoying your songs and the error code is no more!
Sharing this blog with your knowings would be an appreciation for me!