How to Connect Apple AirPods to LG TV? How I Connected Mine.
I have been using LG Smart TV for years, and it was a good experience😍. Not only me but there will be millions of people all over the United States who are using or have used LG TV. 
Recently, I bought an Apple AirPods; I wanted to experience its sound quality and music experience.
Overall, it was a good experience with my iPhone, but one day I decided to use it with my LG TV.
This was a challenge for me, I never used any Bluetooth or wireless speakers with my TV.
So this was going to be a whole new experience that I wanted to enjoy. But I was afraid too because I didn't have much knowledge about it.
Also, there were a lot of questions in my mind such as can I connect my AirPods to my LG smart TV, do LG TVs have Bluetooth, does my LG TV have Bluetooth, or how can I check if it has or not?
These were the questions that increased my curiosity.
So, finally, I decided to research these topics and started searching on the internet.
I read many forums, and official guides from LG Smart TV, and Apple, and I also searched on many popular social media sites. 
This was a fantastic experience, I gathered much information that I could implement and connect my AirPods to my LG TV.
But before jumping to the steps, let's see…
Do LG TVs have Bluetooth?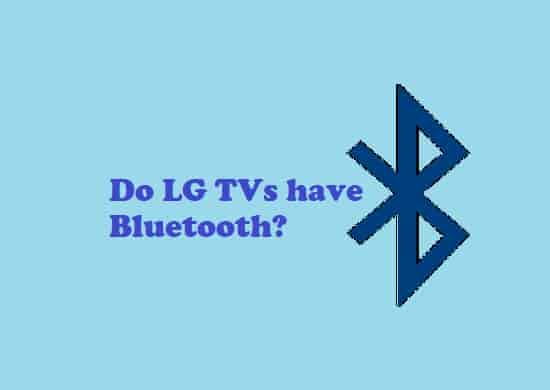 LG officially says that their TVs have Bluetooth and Miracast to make your wireless streaming more enjoyable. 
The question is all LG TVs or any specific?
Well, if you have purchased a Smart TV, you will get Bluetooth and Miracast.
If your TV is not smart, you will not get wireless streaming. In that case, you would be able to stream content using cable services.
"Yes, if your LG TV is a smart TV, you will get Bluetooth and Miracast as built-in features. In a straight line, to get Bluetooth and Miracast features, you would have to purchase a Smart TV. This is applicable for most TV brands and not just for LG TVs."
Thank God!
The main thing was clear to me; I was eligible to get these features because my TV was a Smart TV. So without any suspicion, I moved forward.
But now, another question was bothering me, it was- 'how'? How can I see or verify whether my TV has Bluetooth or not?
I searched and found some very simple steps, let's see them…
How to check if an LG TV has Bluetooth or not?
This is very important that your TV does have Bluetooth; if you want to pair your AirPods to it.
However, it is possible to connect your TV without in-built Bluetooth. Don't worry! I will tell you how, but before that, let's talk about the steps that will tell you whether your TV has Bluetooth or not.
How to check? See the steps…
Take your LG tv remote and Open the SETTINGS on your TV.
Now, find and click on the ADVANCED SETTINGS option.
Next, find SOUND MENU and then, select the SOUND OUT option.
If your TV has Bluetooth pairing capabilities, it will appear in the list. 
Most LG TVs come with in-built Bluetooth 5.0 that is already set up and ready to go with the click of a button!
So undoubtedly, if you have an LG TV that runs on the WebOS operating system and is one of the models of OLED, QNED Mini LED, Nano Cell, or 4k Ultra, then surely, you have Bluetooth at your fingertips.
What happened? Does your TV have Bluetooth? Yeah?
So what are we waiting for? Let's know how you can connect your AirPods to your TV…
How to Connect AirPods to LG TV?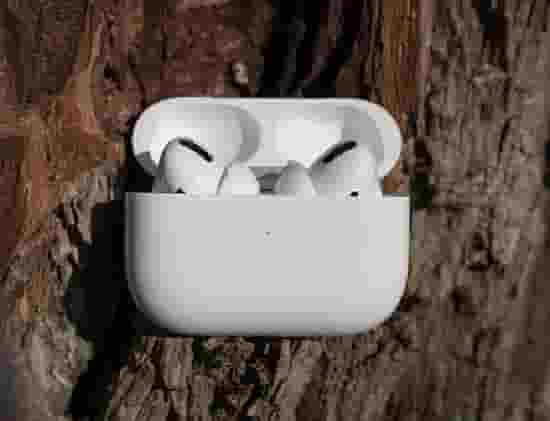 "Just follow the process to connect AirPods to your LG TV- first open Settings on your TV and then navigate to the Bluetooth settings. This will start scanning for available Bluetooth devices. Now, open your Airpods case and click and hold the white button, then select Airpods on your LG TV."
To make it simple, let's see the steps to connect your Apple AirPods…
Open All Settings on the LG TV and click on the Sound option.
Next,  go to the Sound Out option and click on Use External Speakers with TV Speaker option.
Then, click on Bluetooth Device + TV.
Next, click on Connect One Speaker.
Here, wait for a Loading Icon or Spinning Icon; this icon means your LG TV is now looking for Bluetooth devices.
Open your Airpods case and press the white button on the back of your Airpods.
Airpods will flash white and show up as a Device on your LG TV.
Select your Airpods and done! Your Tv and the AirPods will pair successfully.
I paired mine using these steps, however, if you have failed, there are some other ways that I have found. You can go with these.
Alternate Methods That Can Connect Your AirPods to Your LG TV
Good news!
If the general method has failed to connect your devices, not an issue! 
You have some alternative options that can do it for you easily! Bingo!
Via Apple TV
Wait! I'm not talking about the apple TV app, it's an Apple TV device. If you have an Apple TV device then, it would be an easy process to connect your TV with your AirPods, how? Let's see.
Turn your AirPods in pairing mode, and on the other hand, open Settings then go to the Remotes and Devices option. Finally, go to the Bluetooth option. Now, connect your AirPods and enjoy!
In absence of an Apple TV, if you have a Roku streaming stick, you can easily connect your TV to your AirPods.
How? 
It's an easy process, just follow the steps below…
Using A Roku Streaming Stick
Insert the Roku stick into one of the HDMI ports of your TV. Now, download the Roku app on your iPhone. Connect your AirPods to your iPhone and once it is connected, launch the Roku app and select Headphones.
I guess this was very easy, wasn't it?
Read Alos- How to Turn Off TV With Chromecast Without Remote?
Final Words…
It was very simple for me because I have a TV with in-built Bluetooth, and I hope, you too have one.
You can follow the general steps that I have mentioned above and your AirPods will easily connect to your TV. Also, you can easily check whether your TV has Bluetooth or not.
There are some alternative methods too; you can follow them if you are having any issues.
Your TV hasn't Bluetooth? Don't worry!
You heard right! If your TV hasn't Bluetooth, even then, you can connect your AirPods to it, how? Let's see.
How to Connect AirPods to LG TVs Without Bluetooth? Is it Possible?
Yes, it is possible but to connect your LG TV or other devices which don't have Bluetooth, you have to purchase a Bluetooth Transmitter Receiver. If you have it already, you can use it and connect your AirPods to your device. These transmitters could come with adapters or without an adapter (having a USB). So, you have to purchase according to your TV. I have used it with my record player, and it worked amazingly.
Have you purchased one? I'm assuming Yes, now;
Plug the transmitter into your LG TV and switch it to the transmitter mode.
Now, hold the power button unit it turns ON.
Next, open your AirPods case and hold the pairing button to enable pairing mode, and double-tap the power button on the transmitter. 
Now, your AirPods are paired and connected to your TV, enjoy!
So yes, if your TV doesn't have Bluetooth, use this tip to enjoy music or other things using your AirPods.