Samsung TV Error Code 137 (Causes & Easy Fixes!)
I've been using Samsung TV for years, I have faced many Samsung TV errors, but the error code 137 was very new for me! 
This error appeared when I was streaming Disney plus on my TV. 
I moved back and launched the app again, the app content started playing, but as a few minutes passed, again the error 137 was there!
Even, I tried HBO and Hulu, the same error was there! Both apps, on streaming, were returning the error and nothing was playing! 
I have tried many things to get a solution to this error code, and I have firm faith that those things will help you! 
After doing uninterrupted labor for hours, I found some possible causes that can permit the error to appear. 
I really intended to know what does this error code mean? Unfortunately, I didn't find an exact meaning. But you can say that the Samsung TV error 137 code indicates that the app which you are trying to reach is not available for launch right now! 
I didn't know the exact solution for this error, so I tried many things! Finally, one of them worked and the error wasn't anymore.
It wouldn't be fair to put that method only, because there could be several reasons behind the error, so maybe that method or other methods will work for you!
So you have to try all possible methods, in short. But before that, let's see the possible causes for error 137…
Possible Causes for the Error Code 137 on Samsung TV!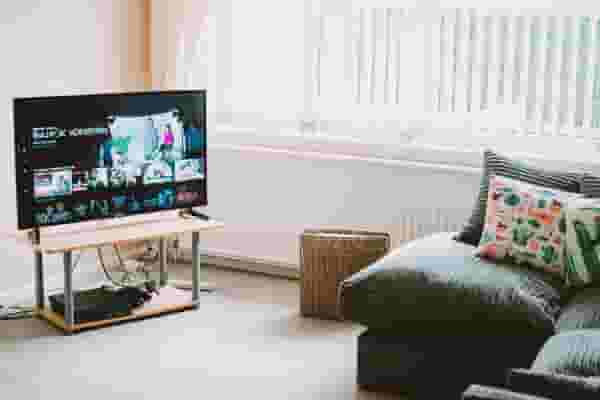 The error code 137 on your Samsung TV could possibly appear due to a weak internet, a temporary glitch in the app, corruption of cache or overloaded cache files, or an outdated version of the app or the TV software!
Mostly the connectivity issue plagues the streaming and doesn't allow the app to stream any content. 
However, if suddenly an app stops working or starts throwing an error code, there is a firm possibility that a newer version of the app or the device software has been launched.
Other than these, if it's been a long time and you didn't clear the app cache, the cache may be overloaded or corrupted. 
So, there is not a single but many causes that can dominate streaming. 
As causes are more than one, the solution wouldn't be one! You have to try each and every method and see which one helps.
How to fix Samsung TV error code 137?
Figure Out Your Internet Connection 
Figure out whether your internet connection is steady or not, due to several reasons, it could be hindered.
Sometimes, it just needs a fresh start which can be done by resetting your internet connection. To do this, just restart your router and your connection will be reset! 
Press the black or power button on the back side of the router and leave it for a few seconds, press it again to start or power ON your router.
Launch the app (Disney plus, Hulu, HBO, etc.) which was facing the problem and see if it is now running seemingly or not.
If it's still the same situation, try power cycle to your router! 
Unplug the router from all cables, from the power source too, leave it for 5 minutes at least, replug wires, and power on the router. 
If you have done both, resetting and power cycling your router but nothing has changed, move forward to the next workaround.
Ensure if any temporary glitch is with the App 
How could you do this, is this your question? Well, to ensure if any temporary glitch is with the app or not, you just need to retry. 
Yes, you can go back and relaunch the app. Also, you can wait for a few minutes and then try to launch the app. 
If relaunching the app resolves the problem, undoubtedly the issue was temporary. 
Sometimes, a few minutes are sufficient but in some cases, it may take hours. So if you are not in a hurry, wait for some time and try again. 
But, according to me, this should be the last option since you have other tasks to try!
So, let's move on to the next workaround.
Clear App Cache
Each and every app on your Samsung TV has cache files, these caches help to run app content faster. An app cache also does many other things, but sometimes, it may get corrupted! 
Not only get corrupted but the app cache may be stored in access, which can create issues. 
To clear the app cache on Samsung TV:
Highlight the affected app and select view details.
The option will appear below the highlighted app.
Select Clear cache, and done!
Wait to complete the process and relaunch the app. 
If clearing the affected app cache didn't work, try to update the app and your TV software.
Check For Updates
If for a long time, an app is running smoothly and suddenly, it starts throwing an error or not working, I would suggest checking updates. 
This helped me, I reinstalled the Disney Plus app, and wow! the app started working and the error code was gone! 
Reinstalling an app is not different from updating it as when you do this, the app automatically installs with its latest version. 
Sometimes, an app could be up-to-date, in this case, you need to check updates for your TV, in fact, you should always check updates for all, your TV and the app installed on it. 
So, if reinstalling the app didn't work for you, update your Samsung TV software, check, download, and install it. 
Contact Samsung Support 
I have tried to mention the best possible ways that are capable of solving the error code 137, but if all the ways are not sufficient for you, you have a door always open that is Samsung TV support.
Without wasting the next second, contact support and get a resolution on the issue.
Bottom Lines…
Some errors could be solved by yourself but sometimes, some errors need to be fixed from the platform! 
I have mentioned tried and tested methods in this blog post, however, if these steps are not sufficient for you, contact support, or if you have another method that worked for you, please share that with me.
Disclaimer- All the content on this page is only for information purposes and has been provided in good faith. There is no representation or warranty of any kind, express or implied, regarding the accuracy, adequacy, validity, reliability, availability, or completeness of any information.