7 Apps Like Checkout 51 in the USA (Get Amazing Cashback!)
Getting a cashback on your daily needs item is an amazing experience for me. I live in Detroit, and almost every month, sometimes a couple of times a month, I do shopping for my daily needs item, especially groceries. 
Think, you are spending 100$ on your groceries and you get 20$ cashback, wouldn't that be an amazing feeling?🤩
Who doesn't want to save money? The useless question, isn't it?
I personally used Checkout 51 and some other apps like this to save some money, whereas if I do not use these apps then nothing is left.
Let me explain this in simple words if I go to a shop and purchase an item that has cost something and I pay for that. But when I use apps like Checkout 51 or the same app and save not a big but a little amount, definitely, I will use that app.
Luckily there are not a single but many apps that can be used to get cashback and save money on your purchases.
Checkout 51 is one of these apps but there are many other apps like this, let's check them out and know about them in detail.
But, before that, let's see….
How does the Checkout 51 app Work? 
Well, the steps can be seen on the Cashback 51 official page but still, here is a workflow that will let you earn money using the Cashback 51 app:
First, download the Checkout 51 app and set up your account on it.
Buy items from any store.
Upload the receipt using checkout 51; the receipt that you get at the store for your purchases.
The checkout 51 will confirm your purchases and credit your account with a cashback.
After reaching 20$ balance, you can cash out the money. 
So it's a simple road to save your money and get it into your account.
👉Do you know? Checkout 51 is not the only app that you can use and save money on your groceries purchases. There are several, here in this blog post, I will explain 7 that I have used occasionally, and some of them I still use.
Let's see these apps and save your money.
List of 7 Amazing Apps Like Checkout 51 to get Cashback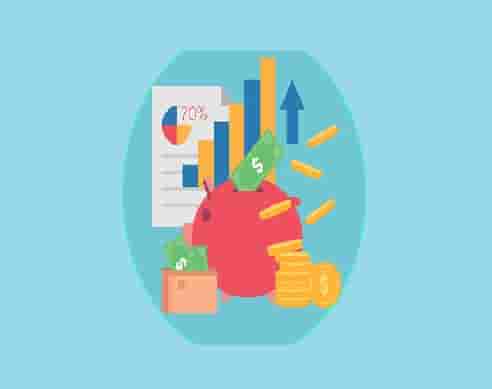 If you do grocery purchases and looking for apps that can provide you cash back on those purchases, here is a list of such apps. You can even use some of these apps together to maximize your cash back.
Ibotta: Save & Earn Cash Back.
Rakuten: Cashback & Deals.
Shopkick: Gift cards & Cash.
Drop: Cash Back Shopping App.
Receipt Hog: Cash For Receipt.
RetailMeNot Coupons, Cash Back.
Also Read:

Cool Word Game Apps Like NYT Spelling Bee.
Best alternative apps like Hoop.
Ibotta: Save & Earn Cash Back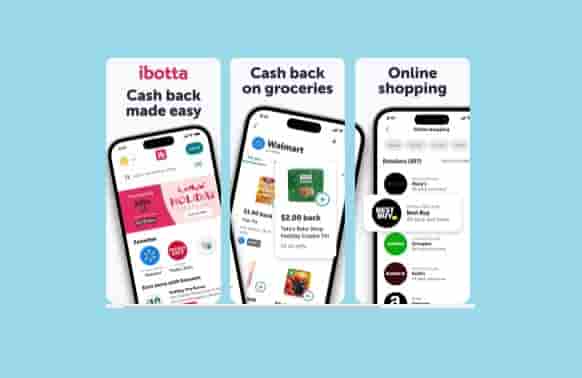 Ibotta is available in the US and Canada having great coverage on purchasing items. You can use this app not only for groceries items but for retailers, restaurants, bars, and apps.
Using the app is easy and very handy. Consideration of the Ibotta app as one of the best alternatives to the Checkout 51 app wouldn't be a bad deal. The app has a lot of offers and amazing cashback that you can get on your daily purchases.
Key Points
Have a great range of partners including Walmart, Uber, Lowe's, Kohl's, Kroger, CVS, Rite Aid, Groupon, eBay, Boxed, Best Buy, Bed Bath & Beyond, Drizly, Hotels.com, AMC, eBags, Thrive Market, Safeway, Walgreens, Costco, World Market, Petco, Whole Foods, Trader Joe's, and many more.
Simply upload the receipt of the purchased items and get amazing cashback.
Works with popular mobile apps such as Uber, Jet.com, Groupon, Boxed, and eBay.
On referrals to your friends, family, or others, you can get extra cash.
Can be used not only for groceries but for Travel, Retail, Restaurants & More.
Rakuten: Cashback & Deals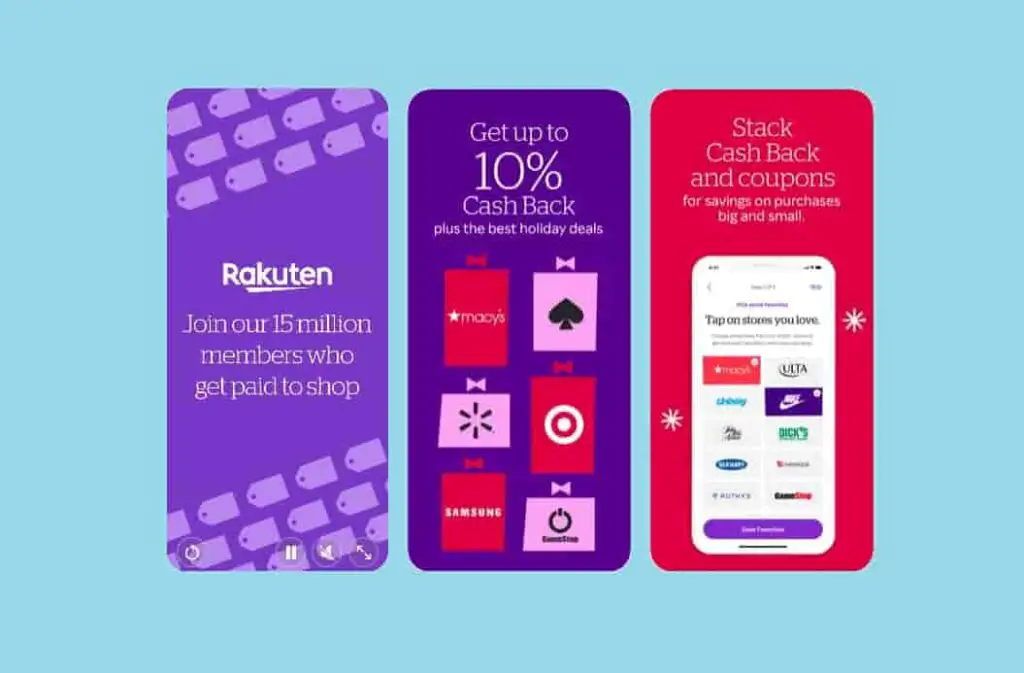 Rakuten works with more than 3500+ stores, so there is a big opportunity to get cashback and earn rewards.
It has a lot of deals and coupons to earn money and save from your purchases on basics.
Not only the grocery stores, but you can also earn cashback using the Rakuten app for your trips – from airfare to hotels, car rentals, tours & other activities.
Key Points
On referrals to your friends or others, you will earn $30 as a bonus. As you will refer, you will get more bonus.
Get deals on fashion faves such as Nike, Adidas, Levi's, and more.
Gift cards are also included: earn cashback on purchasing gift cards. 
In-store cashback: you can earn cash back even if you do in-store purchases. Just add your credit card to the Rakuten app and link the offers of the stores, pay with your linked card and grab a cashback.
All your earned cash back could be paid to you through PayPal or a physical check!
Will get shopping deals on Concerts, Movies & more.
Shopkick: Gift Cards & Cash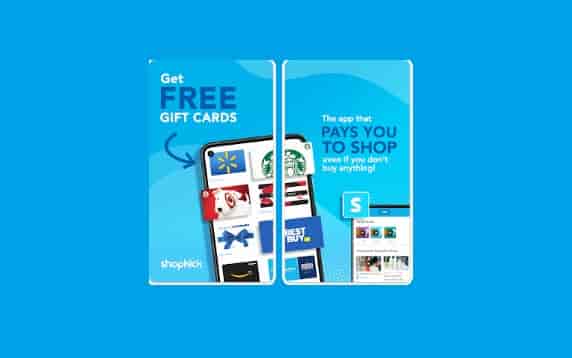 When you shop with the Shopkick app, you will earn rewards, cash back, and gift cards. You can use the in-app receipt scanner to scan the receipts of your purchases and upload them to the app to get a cashback.
When you shop with this app, you will get rewards as shopping points called kicks. These kicks would be used to get cashback for your further shopping.
Key Points 
Not a direct cashback, but when you do shopping with Shopkick, you earn points called kicks. These kicks could be redeemed for further purchases.
Shopkick is partnered with popular stores like Amazon, Pampers, Huggies, Starbucks, Walmart, eBay, Groupon, TJ Maxx, Marshalls, Lowe's, Sephora, Nike, Best Buy, GameStop & many more! 
Can earn kicks by watching videos on Shopkick's site, 250 kicks will make $1. So if you have earned 500 kicks, you will get $2. 
Referrals will also earn you kicks, one referral will let you earn 250 kicks or $1.
Can combine kicks with coupons & deals to save more money while shopping.
Can link your credit card so that you can earn kicks on any of your purchases made using the linked card.
Flipp: Weekly Shopping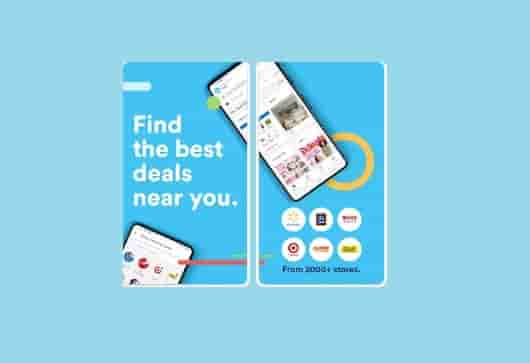 Flipp is one of the best apps like Checkout 51. You can save your money with this app on a holiday sale or the grocery deals at any of your favorite stores.
Flipp was founded in 2007 and was previously known as Wishabi. This app is not available only in the US, but you can use it in Canada too; if you live in Canada.
Key Points
Not only groceries, there are hundreds of items featured on Flipp. Hundreds of retailers are partnered with the Flipp app.
You can shop in various categories including technology, apparel and accessories, home and garden, health & beauty, and toys, and save your money.
You can create an in-app shopping list which would let you keep tracking your items. 
To save money with the Flipp app, download the app and set your location. Search for the product to see what is the deal, and clip that item to your in-app shopping list. Now, shop for the items in stores and save your money. This is how the Flipp app works for you.
Drop: Cash Back Shopping App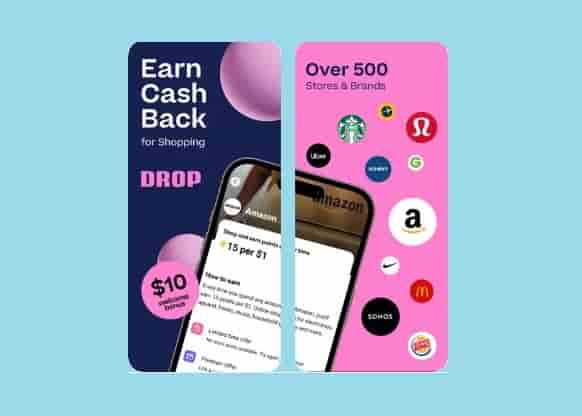 It is one of the easy-to-get cashback apps having availability and usability in the US and Canada both countries. 
You can save money on all of your day-to-day purchases. This way, you can get a little something on every shopping trip.
Earn points every time you shop through the Drop app.
This is how Drop App works:
First, download the app on your device.
Now, link your debit or credit card to the app.
Start shopping from your livable brand, whenever you shop using the linked card, you will get something back as a cashback.
Key Points
Many ways to earn rewards & points; play games and win real money towards your next purchase, and complete quick and simple surveys through the app.
No clipping or receipt scanning is required. Just link your card to the app and earn points, cashback & rewards on your shopping.
Shop through the app for many popular brands and stores such as Amazon, Target, Kroger, Sam's Club, Uber, Walmart, Nike, and Sephora; earn cashback at the same time!
Many shopping categories are available like Fashion, travel, beauty, shopping, entertainment, and food. Almost all popular brands are covered in these categories.
Receipt Hog: Cash For Receipt
Receipt Hog says that you can easily earn cashback just by uploading your purchase receipts. Every purchase that you made using the app, you can get a reward for that. 
You can submit a photo of any of the receipts that you have from any store, but the purchase couldn't be more than two weeks.
Key Points
Welcome bonus to start earning initially.
Get the option to connect your email account so that you can easily upload receipts for your purchases.
Can link your Amazon or other loyalty accounts such as Walmart, Target, and Costco to earn automatically when you shop.
You can share your feedback for the brands or retailers through the questionnaire or survey catered to you!
Earn real money with this app. Earnings can be redeemed for real money from PayPal, Visa, or Amazon.
Earn rewards by taking the surveys for the place you visit for your shopping.
RetailMeNot Coupons, Cash Back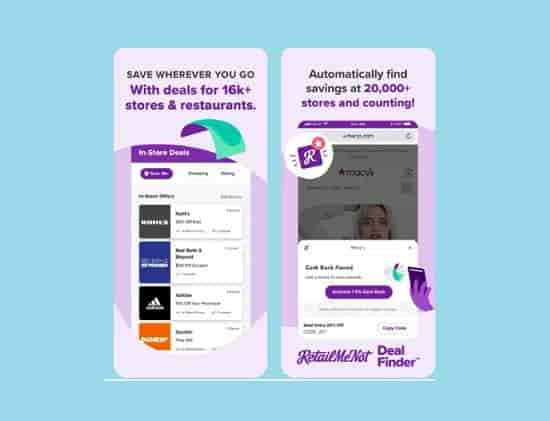 If you are looking for Cashback, codes, and deals for your shopping, grocery, fashion & home needs, RetailMeNot could be one of the best choices.
It is one of the best alternatives to Checkout 51 having a huge availability in around 1000 stores.
The app has over 60 categories to find amazing coupons or offers.
Here are the popular brands and stores that you can easily find through the RetailMeNot app:
Food Stores and brands: Dominos, Papa John's, McDonald's, Burger King, IHOP, Postmates.
Fashion brands and stores: Macy's, Target, Kohl's, Amazon, Walmart, and Adidas.
Beauty product brands and stores: Ulta, Sephora, Bath & Body Works, Tarte.
Home Good brands and stores: Hobby Lobby, Jo-Ann, Home Depot, Lowes.
Electronics brands and stores: Best Buy, Samsung, Gamestop, Dell, GoPro, HP.
Travel & rental cars and more: Hotels.com, Enterprise, Priceline.com, Expedia.com, MariottBonvoy.
Key Points 
Can save money with RetailMeNot on travel, clothing, beauty, decor, nearby restaurant and many more as the app has huge brands and stores coverage in such categories.
100s of online and in-store cashback offers to redeem.
Use locally or nationally.
Redeem the coupon by just scanning the barcodes right from your phone.
Get constantly updated deals and offers.
Ending Lines…
Now, you don't need to be stuck with a single cashback app Checkout 51, in this blog post, 7 apps like Checkout 51 are mentioned with all the related information.
I hope you would love to read and pick one of them. Now, it's time to save more money. 
You can pick more than one app and use them to maximize your savings. Flipp app could be used with Checkout 51 which can save money on your grocery shopping.
Enjoyed this information? Share this blog with your friends or others.😊