12 Apps Like Hoop: Check Key Features, Make New Friends!
Hoop could be your first choice to use to make new friends on Snapchat, but do you know? It isn't the only app in the market that helps you to grow your friend's community, there are many more similar apps like Hoop.
These apps are tremendously used by many people, and luckily, you don't need to go anywhere; I have created a list of these apps with their key features and usability information.
Let's have some more information about the Hoop app. 
What is a Hoop App and what does it do?
Let's know about the Hoop App in short including what it does.
Hoop app is used to connect to Snapchat. When the app is connected successfully, it starts showing snap profiles of other people. You can connect with these people or can just swipe away for the next. 
Once you have exchanged the Snap info with the connection, the rest of the conversation will happen in Snapchat.
Some other points that you should know about the Hoop App:
Hoop doesn't have any chat; all your conversation or chat will happen on Snapchat.
Your location information will not appear until you put it in your profile image or in your biography; Hoop doesn't share your location.
Hoop App doesn't have its own content, it only shows the Snapchat profiles of other people.
Well, I think now you have a lot of information about the Hoop app, and if you are using this app then, I hope you must have known about this.
But, Hoop is not only one option for you, there are many apps like this.
Excited to know about these apps? 
Let's have a look at the list, but don't forget to check out their key features…
12 Apps Like Hoop for Android and iOS: Sufficient to Select One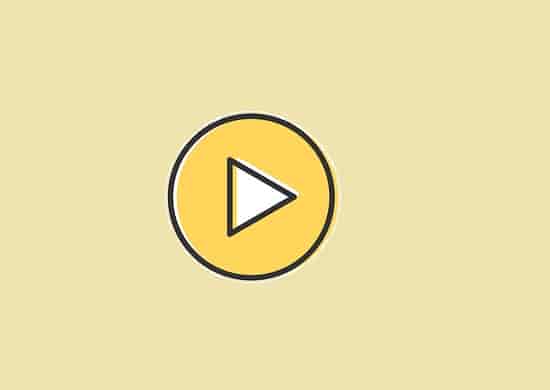 Wink.
Purp.
Yubo: Chat, Play, Make Friends.
Spotafriend.
Z: Make Friends on Snapchat.
Swipr.
Wizz.
Kik.
HMU Chat: Snapchat Friends.
LMK: Make New Friends.
STRK- Make Snapchat Friends.
Facebook.
There are some other apps too, but I think these 12 are sufficient to select one for you.
That's it? No, without the key features of all the apps, the information is incomplete. 
So what's next? 
I would put some short information about all the apps and will also talk about the key features of these apps, one by one. 
So, why are we waiting, let's start with…
Wink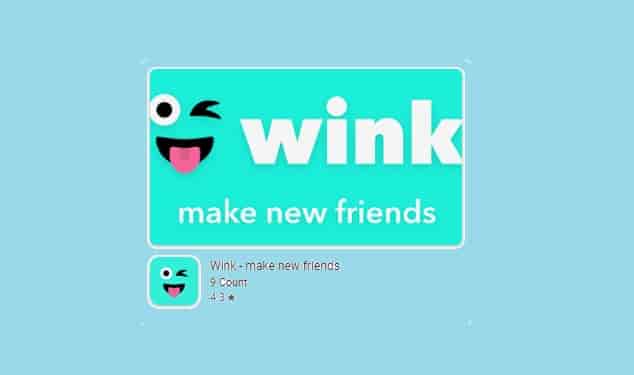 It is one of the best alternatives to the Hoop app. From all over the world, there is a huge gathering on this app, so you get the best door to welcome a new friend 😉.
You can make a new friend according to your match, how? To do this, you just have to check out the person's profile and then swipe right to start a conversation with him/her.
The same features you will get in Wink that you get with the Hoop app, so the Wink app is one of the best replacements for the Hoop app.
Like Hoop, it is available for iOS and Android phones, both. 
As an additional feature, you will easily send messages, GIFs, photos, voice messages, and icebreakers. 
For other entertainment, you can play games with your friends. Earning gems is another good thing because you can use them to purchase a new background for your profile or you can directly send the earned gems to your friends.
Focal Points
Easily download the Wink app either if you are an iOS or Android user.
Swipe people according to your interest. Swipe left if you don't want to have that person in your friend list and swipe right if you want to have them. 
Add your new friend to your Snapchat.
Have the option to add up to 6 photos of yourself, add your interest, a bio of yours, and voice records.
Easily send messages, icebreakers, audio messages, photos, and GIFs.
According to your interest and hobbies, you have a choice to select your friends.
You can earn gems and use them to purchase a background for your profile or you just can send these gems to your friends.
Enjoy playing several games with your friends or connections.
Purp- Make New Friends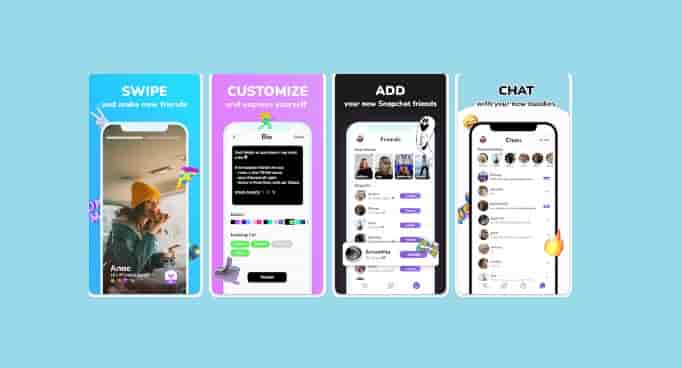 Purp has an environment to make new friends from all over the world or the country that you want to select. 
Your Snapchat profile will hold private until you yourself don't share it with the person which whom you want to share it.
Every user on Purp has the right to report appropriate content or activities. 
Users can use this app without their location information; only the country will appear. 
Focal Points
Available as Android and iOS apps; users of both can easily download and use this app.
Reporting for inappropriate content or activities is available; you will be banned if you post inappropriate content.
Only your country will appear as your location; will not appear as your exact location.
People will be able to see your Snapchat username when you share it with them.
Will be notified when your friend request will be accepted by anyone.
Can use gems to ask for a Snapchat username.
Yubo: Chat, Play, Make Friends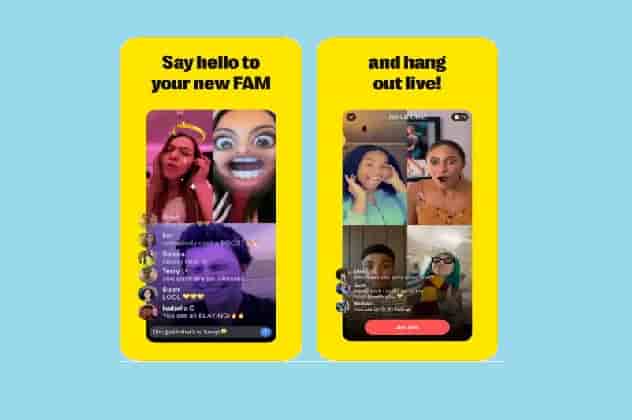 Among the social apps, you can find Yubo as a good place to make new friends, chat or play with them. You can make your friends using live-streaming or based on the interactions.
Yubo has an option for live chat; you can easily interact with your connections using this feature. You can use filters from Snapchat during a live chat and it's free of cost. 
Focal Points 
Chat features let people share their thoughts. People can use it to talk with their friends, strangers, or old friends.
Has an assistant to assist you to search for the people of your interest. This makes searching for friends easier and connecting with them.
Available in English, Portuguese, German, Dutch, Swedish, Spanish, French, Norwegian, and Finnish. The total language is 9; this is a good sign to connect with people and chat with them in your preferred language.
Have live streaming; can be hosted by up to 10 streamers with a limitless number of people.
Face recognition for each photo. Also, this feature is used for age prediction. 
Available for Android and iOS users; both users can easily download and set up their accounts.
Spotafriend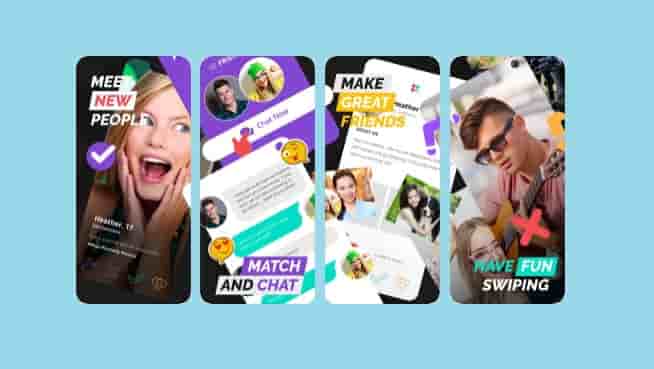 To meet up with people near you, you can go with Spotafriend. With the swipe feature, you can swipe left or right if you want to just swipe out or want to connect.
Swipe, connect, and ask your friends to meet in the real world. With your interest, there are several people that you can find out easily.
Once you get accepted by someone, you can instantly start chatting. So undoubtedly, search for people according to your interest and connect with them using Spotafriend.
Focal Points
Swipe left or right to connect with the friends of your interest. The left swipe will wipe out the people and the right swipe will let you connect.
You can forward someone's profile to your connections. 
Instead of swiping left or right, cross and tick buttons are also available to accept or reject people. 
Only show people around your location.
Find your match and chat instantly to hang out in the real world 🙂.
Z: Make Friends on Snapchat.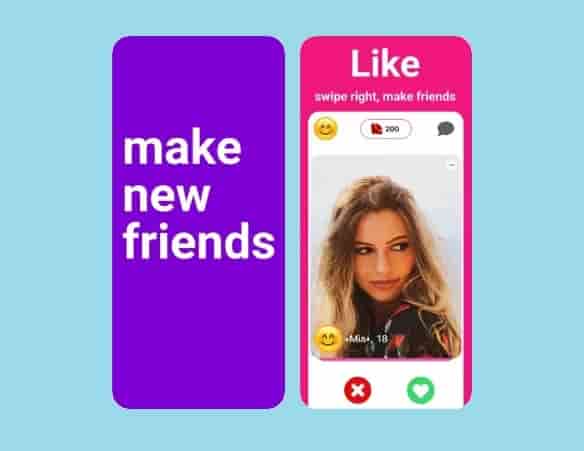 Hundreds and thousands of people of the same interest could be found at "Z- Make Friends on Snapchat."
Have fun chatting with your connections; swipe them to connect or pass.
Since the platform has a limited number of rubies, carefully swipe people; swipe people who you really want to connect with.
Focal Points
Earn more rubies and swipe more and make more friends; easy. 
Can earn rubies by checking in regularly and asking your Snapchat friends to join. The more Snapchat friends join, the more will be the rubies.
Your Snapchat username will be private until you don't allow the people who you want to show it. 
Limited rubies option, so swipe right people who you really want to add to your connection.
Swipr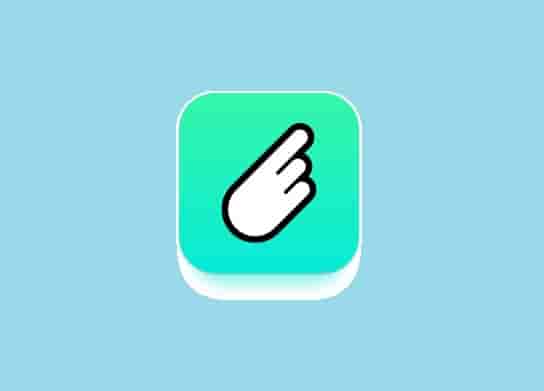 You can easily connect your Snapchat account with Swipr and make unlimited friends. Swipr is one of the best apps like Hoop to select. 
Swipe right according to your hobby and interest and make your friends, chat, and meet them.
You can chat, and send media such as photos instantly using Swipr chat room. 
Focal Points
Eran diamonds, unlock more convenient functions that will make your friend-making experience more pleasant and easy.
It is free but to get its higher services, you can subscribe to its paid version.
Making new friends is very easy; just swipe right and select one according to your hobby.
Provide a chat room to do conversations and share media such as photos.
Wizz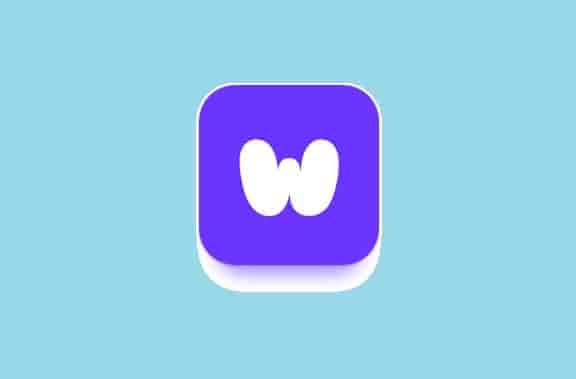 The only drawback of this app is, it is available only for iOS, for now. Maybe in the future, it will be available for Android users too, but for now, it is only available on iOS. 
Apart from this, the app is one of the best alternatives to the Hoop app. 
It also has a swipe interface, so you would not feel tough to use this app. 
Focal Points
The app has the option to share media such as photos, videos, or animated gifs to make your conversation more amazing.
Have the option to include tags, images, or short videos in the user profile. This will make your profile look better. 
You can provide your location in your bio to make your friends list more relevant according to your area of living.
Play games with your friends; friendship with a lot of fun. 
Kik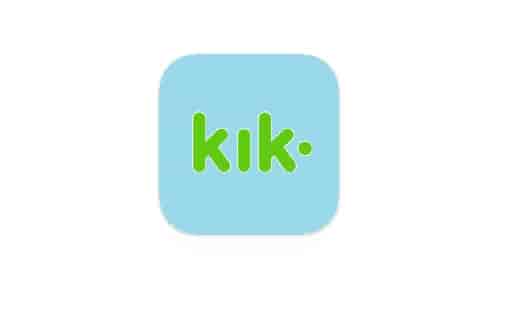 It has an attractive interface with features to connect with people from all over the world. You can say that this app is overall a good platform and a good alternative to Hoop App.
Media sharing is one of its good features to express your feelings and your moments. Media is always a good means to show your feelings to your friends or connections.
Kik allows you to share photos, videos, or Gifs. The inclusion of such media makes your chatting experience more feelable.
Focal Points
Kik app is easily available on Play Store or App Store; both Android and iOS users can use it to make new friends. Pleasant!
Don't need to log in using your phone number; you can only use your email to create your account and start connecting with people around you and chatting with them.
An Invitation option is available that could be done through other popular social media platforms such as Facebook and Twitter. You can invite your connections to join Kik via these popular social apps.
Create or join a group of your interest; can search groups using hashtags. 
Game playing option is available, play either with your friends or with bots.
HMU Chat: Snapchat Friends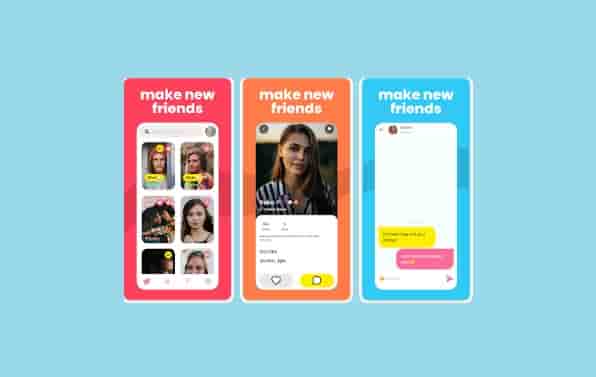 This app is also one of the coolest apps like Hoop. You can say that HMU is one of the finest Hoop alternatives. You can join this app using your email ID only, no need for your phone number. 
You can upload your profile image using the camera or from your gallery. The photo will need verification, so you have to take a real-time photo using the camera. This will verify your age and other things.
Focal Points
Select a country according to your location, location selection will help to find relevant people around you.
Will get an option to add a bio that will tell about you; your interest, hobby, or other things. This will help connect people having the same interest. 
You can add your other social accounts such as Snapchat, Instagram, KIK, or TikTok. 
The national flag of the location will appear on your profile pic in the below-right corner. This helps users to understand whether they can connect or not.
Chat with featured people, you can take a subscription. Or you can just chat with people around you for free.
LMK: Make New Friends.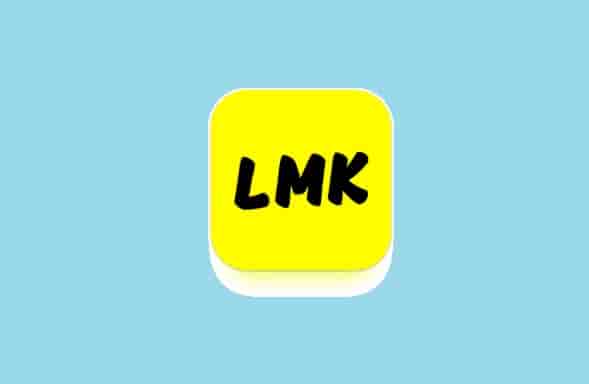 It's another Hoop alternative or you can say an app like Hoop that has many similarities.
Connecting with people having the same interests as you is very easy, just create your profile and swipe right on people you want to befriend.
Focal Points
Free and paid options are available. You can move forward with free if you don't want to take its premium. Its free version is sufficient. 
It has a feature to Drop-in on Audio Rooms and talk to a group of people. 
Instantly start chatting with people of the same interest.
Can ask your connections to join you on Snapchat.
Can share your location, interests, hobbies, or other things with your connections.
STRK- Make Snapchat Friends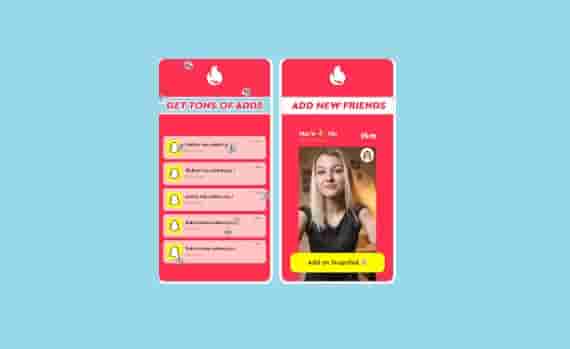 If you are looking for the apps like Hoop, you can address STRK (Streakers) as one of them. This is a very handy app that allows users to add new friends on Snapchat.
From the leaderboard, you can select people to add to your connection. More the people you add, the more streak you will earn. 
According to your area of location, add people and go for hanging out with them.
Focal Points 
From the discover feed, add people and earn streaks. You can use these streaks to add more people. 
To go to the top on the leaderboard, you have to earn streaks. The more you have streaks, the more up you will appear on the leaderboard.
You can add your Snapchat username, bitmoji, bio, gender, and age to make your profile clear to add.
Get a feature to report annoying, fraudulent profiles. 
Whenever you need, you can delete your STRK profile. After deleting your profile or account, you will not appear in the list.
Facebook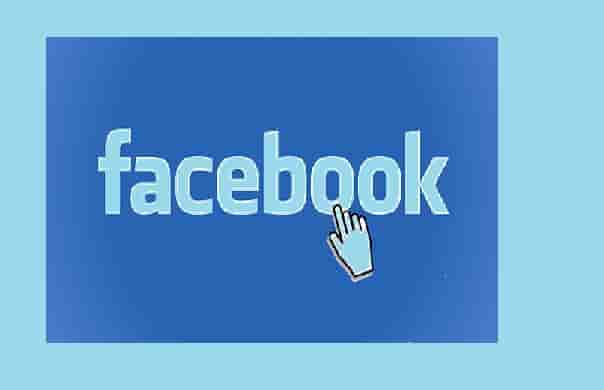 Who doesn't know this name? In fact, many phones are coming with Facebook as a default social app. 
Facebook has millions of people of various interests, locations, age groups, etc. This app has a lot of features that a user would love to have.
So undoubtedly, you can connect with your friends, family, groups, or communities having the same interest as you.
The app has Short Videos and a dedicated section of videos where you can watch millions of videos. 
Various businesses are also available on the platform that is here to build their social audience and online reputation. 
Since the platform has a huge audience, you can easily buy, sell or advertise on it. Or you can just use this app to share your thoughts, stories, pictures, or live activities.
Focal Points
Easily available for Android and iOS devices.
Connect with your friends and family, or discover new people.
Share pictures, videos, favorite memories, or live activities. You can even share pictures, videos, memories, or just thoughts in text with the location.
Can easily follow your favorite artists, businesses, websites, or companies to get the latest news about them. All are easily available on Facebook; so they can be searched and followed.
Get notified when anyone follows you, sends friend requests to you, or even if your friend likes to share or comment on your picture, video, stories, or live activities.
Accept an invitation or invite your friends to play games.
Meet up with your friends by discovering events near you or your location.
Control over your Media and privacy settings.
Ending Lines…
There are 12 Apps like Hoop, mentioned in this post, selection is totally up to you. You will decide, which app you should select, I have provided much information about 12 Hoop alternatives. 
Select one or more and enjoy making new friends. Don't forget to check the key features of each and every app.
Don't forget to read-
How to Fix Shout Factory TV App Not Working?
How to Fix Screambox Not Working?
How to Check Whether an iPhone is Real or Fake?