Nike Checkout is Not Working in 2023 (These are Likely the Causes!)
I have 3 sneakers bought from Nike. However, I have many shoes but in the sneakers category, I only have 3, and all are Nike. 
A few days ago, I was scrolling through the Nike app and luckily I liked one sneaker. I decided to buy that, I added it to the bag and moved forward to checkout.
It failed at the checkout, checkout was not working! 
I got back and tried again, but it failed at the checkout; once again.
You know! This was the moment when you take your money in your hand to give it to someone and he/she totally refuses it! 😅
I thought it was happening to me only, but when I searched online, I found many people who were troubled by the Nike checkout error. 
It was a challenge to find out the causes and solutions to this problem. But I spent hours gathering some precious pieces of information.
So, let's figure out "why", first.
Read Also:
How to Fix Nike error 1e17f469?
What is Nike Error Code 7E977FCE and how to Fix it?
Why is such a problem happening with a big brand like Nike?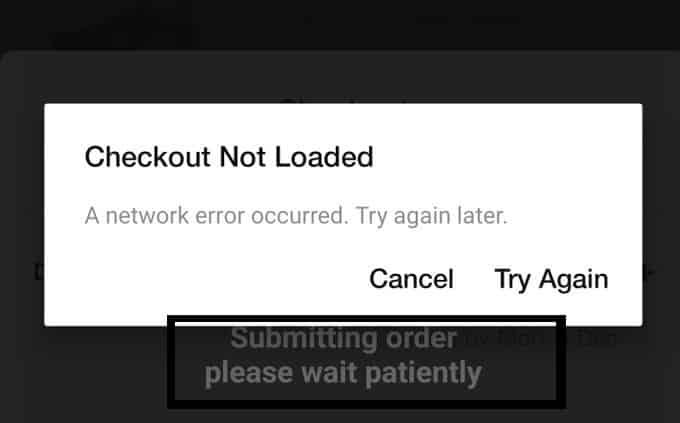 "Nike Checkout most likely fails due to a temporary system failure, server outage, or if the payment details are found incorrect. Other than these, your internet connection and an outed version of the Nike app could also cause problems. Sometimes, your checkout may fail if you are going to make payment for an item that is already sold out or the offer on that item has been updated or changed."
For many people, it is happening when they are trying to order more than one item a day; this is quite ridiculous, but yes, this is the statement of many people. 
While some people are facing this problem with their first order or even their new account.
Users saw an error message at the end when they were at the checkout- "ERROR: Sorry, we can't take care of your order. Please call 1-800-806-6453 for help or more information." 
In fact, I saw the same error, when I was ordering my shoes.
It is clearly mentioned that the Nike system is unable to process your order at this moment; which means they are facing any kind of issues.
However, you can connect with them for more information but it may take time. 
So what to do next till the Nike support answers the question? 
Well, you have the option to try some workarounds. I was making a mistake while ordering, so I think you could do the same. By doing some I have gathered much information that could solve this issue for you.
Let's try and complete the orders…
🎯Remarks!
If you are involved in any sale and facing issues with your checkout, a suggestion would be to check the item again. It is most possible that the item is available- when you add it to the bag, and it is sold out when you come to the checkout. 
To complete a successful Checkout, you need to provide valid details (Payment or Billing). So, the recommendation would be to check your details if your checkout is failing.
How to fix if Nike Checkout Not Working?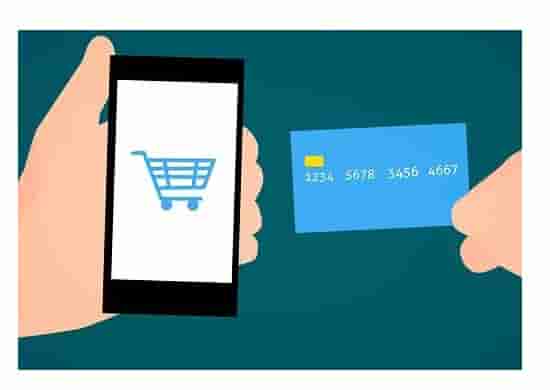 Clear Cache & Cookies Data and Re-add the Item
Nike recommends clearing Cache & Cookies; if you face any issues with the checkout of your item added to the bag or cart. So, if the Nike checkout is stuck or not loading, try clearing the cache & cookies to fix this problem. After clearing the cache & cookies data, re-add the item and try to complete your purchase.
To clear the Nike app cache on your Android phone; Tap on the Settings app, go to the app, go to manage apps, and search Nike, Tap on it when found and clear the cache and data by tapping the option below the right corner.
On iPhone; Go to Settings app then scroll down to the General option, now tap on the iPhone Storage option, select the Nike app, and tap on the Offload App. 
To clear the browser cache; open the browser settings and follow the simple steps to complete the cache clearing. 
If clearing the cache didn't work, try the next…
Check Nike Server 
Nike's system may face issues with its server; this most likely happens during a sale or new launch of a product. Due to a sale time or new launch, the servers may face extra load as many users come to the platform in a bunch.
So, if you are purchasing a newly launched product or any sale is going on Nike, and your checkout isn't loading at the end, this is most likely due to the Nike servers being too busy to respond at this time.
You can check the latest updates related to the Nike server on its official Twitter page. 
There are many other websites and platforms that can detect any server outage with Nike, just search "Nike Server Status" on the browser, and you will get many results. Click on any to check.
If this happens- the 'Wait and watch then try again' condition will apply; you can't do rather than waiting and trying again.
Uninstall and Reinstall Nike App
Nike updates its app to prevent many issues and fix previous bugs. It is necessary to update the app on your device to prevent issues such as checkout not loading or working or an error code. 
The best way to do this is just to delete the Nike app and reinstall it again. Doing this will automatically do your work; no further steps are needed to follow to update your app, and it will automatically update to its newest version.
Now, log in to your account and try ordering the item for that, the checkout wasn't loading or working.
Final But Precious Words…
There are many users not only me, facing issues with the Nike Checkout. Many have resolved this issue by applying the above-mentioned tasks. 
I personally fixed it for myself by uninstalling the Nike app and reinstalling again. Although I could also update the Nike app. But, uninstalling and reinstalling did it for me automatically.
Rarely, but this could happen; your internet could interrupt the checkout process. It can be unstable and that could be the reason to fail the process. So, I will suggest you check and ensure that you have good internet when you are going to check out your item. 
You can switch your internet connection or power cycle your router for help.
You always have the option to contact Nike Support. So if all the methods fail to resolve your problem, sadly but Yes, I would say to contact Nike support.