Not Receiving Verification Codes on iPhone: I Fixed It!
Do you have an iPhone? What I am asking- surely you do have; if you are at this webpage. Can I say one thing? I was troubled by an unexpected issue with my iPhone, no doubt, you too in the same bucket, because you are here. 
The issue was- I was not getting any verification code; wherever I was in need. This was not a small problem, but a much bigger problem for me. I can understand; how big it could be for you too.
I was registering for an app account, and the process could be completed through a verification code; that they had sent to my phone. The time to enter the verification code crossed 2 minutes; no code had come. I waited for the next 2 more minutes, and still, no code. Again, I waited 2 more minutes, but no code, again.
Immediately, I went back and started trying to re-register. After completing all the steps, again; no verification code.  
I quit for the day!
The next day, I started again, but alas, again I was not receiving any verification code. 
I was helpless for days, so I started researching it; thank God! Finally, I found the way.
I thought I am not alone; many could face this problem. But, if you too are facing this issue, do not worry about it, here's how I have dealt with it. Also, there is some extra information too; which will be extra brick to make your tech path.
Why Does Verification Code Not Receive on iPhone?
This was the first question that was triggered into my mind, so I decided to include this in this article. I hope you also have the same question, right? According to my findings,
The verification code or text might not be received on your iPhone; if you have entered the wrong phone number or email address, and your carrier or Email service provided has blocked such types of messages. Additionally, on your phone; if verification messages are blocked or your phone is facing internet connection issues, you would not receive the verification code. Sometimes, your SMS mailbox could be full, as a result, the verification code might not appear.
Read Related Article- Apps are Not Updating on iPhone; How to Fix?
What Steps would you take to resolve this problem?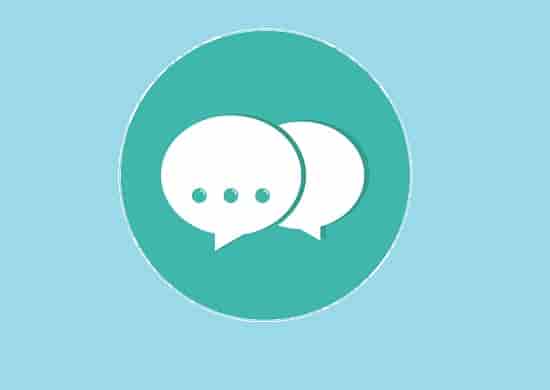 The steps that should be done to deal with "No verification code on your iPhone Device" are here; right below.
Restart Your Phone
This seems very simple; rather than trying a hard method, just restarting your phone can fix a much bigger issue like "verification text".
I turned Off my phone and turned it ON after 5 minutes; that could help you.
Generally, we don't turn off our phones for a long time and keep using them regularly. When we do this, our phones and the apps take a fresh start; that could help to resolve issues like "Verification text is not received."
Reconnect Your Phone With the Internet 
It could sound silly, but my internet was the center of issues. How I knew; when I turned ON airplane mode and turned it Off after 2 minutes, Hurrah! I received my verification code. 
So, sometimes we can see that our phone is connected to the internet but, there might be an issue. Just providing a fresh start to the connection could solve that.
You can directly turn off your wifi toggle on your phone or just turn On and OFF the Airplane mode. 
If you don't get any response, try the next activity.
Check Blocking Feature
Every phone (Almost) has a blocking feature in it and as the most common cause, you can consider it; the messages could be blocked from your phone setting.
I checked but in my case, it was not a problem; no blocking was done for messages, but for more users, it could be a reason. So, check your settings and make sure the messages are not blocked from there. 
It wouldn't be tough, here are the steps;
On your iPhone, go to Settings.
Now, tap on the Messages, and then, tap on the Blocked.
Check if it is blocked or not; if blocked, unblock it immediately.
Check for Updates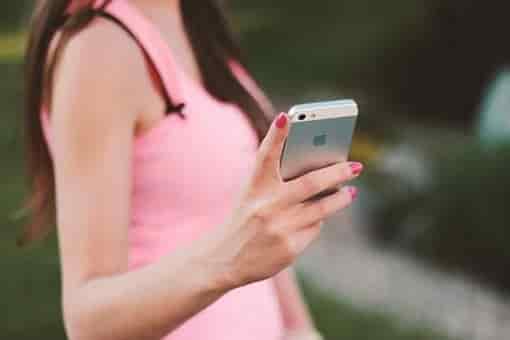 I didn't update my iPhone ever. This isn't a good sign. Whenever an update is available, you should install it so that many issues are kept away.
For iPhone: Open Settings app >> Access General option >> Go to the Software Update >> Tap on Automatic Updates, then turn on Download iOS Updates >> Turn on Install iOS Updates. 
By doing this, the device will automatically update to the latest version of iOS or iPadOS. However sometimes, for some updates; manual action is needed, which means- you have to install those updates manually.
When you install updates for your phone, messaging and other app files are updated, so perform this and check if now, you're receiving verification codes or not.
Check Your Mobile Plans
It could be rare but still possible; your plans may not allow you to receive verification texts.
You can contact your carrier operator; if you can't figure it out yourself.  
Check what kind of message your current plan allows you to receive or you can ask your operator.
Turn ON Notification
Notifications could be blocked, so check and turn it On so that you can receive the notification for the verification codes or texts.
Final Thoughts…
I hope you're now receiving verification codes or texts on your phone. Cheers!
I was facing this problem on my iPhone, however, if you have an Android phone, the issue could be resolved in the same manner. How? See here-
If you're not receiving verification codes or texts on your Android phone; restart your phone, turn On and OFF Airplane mode, and check if some messaging features are blocked or not.
To do this;
Launch the "Messages" app on your Android phone.
Next, click on the More option and go to the Settings option.
Ensure; that you have blocked messages from an unknown sender or not.
Additionally, check if you have blocked notifications on your phone or not; if so, enable them.