Class Dojo Messaging: A Detailed Information
Being a parent, it is very important to take care of your child's studies. Class Dojo is a platform that helps to build a community of schools, teachers, students, and families. 
It has a wonderful feature, that is messaging; an instant, and safe way for teachers and parents to communicate privately with each other.
Parents and teachers can use the app or website of Class Dojo to communicate with each other.
Let's see what this messaging is, and how it works. 
---
What is Class Dojo Messaging?
Like normal messaging apps, Class Dojo also provides this feature but, for a limited community. It is not open to anyone; if you are a parent or teacher or any other member who is authorized by Class Dojo, only then, you can use it. 
As the Class Dojo is a community of schools, teachers, students, and families, it has messaging features to communicate with each other. 
The messages couldn't include text only, but you can use photos, stickers, and voice notes also.
But all content that is used in messaging, is stored by the ClassDojo for security reasons. 
---
How does Class Dojo Messaging Work?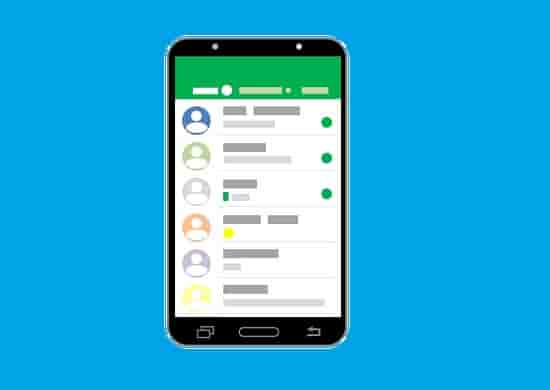 Class Dojo Messaging is encrypted and does not employ SMS. On receiving messages, parents or teachers are notified by push notifications on their mobile or send an email. To read the messages, parents or teachers would log in to their Class Dojo accounts.
If I talk in an easier way; the messages on Class Dojo don't land directly in the form of SMS as we usually send or receive, they are encrypted; you have to log in to your account to see them.
What is end-to-end encryption? In Short.
Encrypted means; End-to-end encryption is nothing but a security method that keeps your communication secure.
On Google's support page, it is mentioned widely. There are a lot of platforms that use end-to-end encryption. WhatsApp, Wickr Me, and Telegram are from those apps or platforms.
How School Leaders Use ClassDojo to Communicate with Parents?
It's very important to have communication between the school leaders and the parents. In this way, you can know what's going on with your children or what is going on in the school.
Who are School Leaders? 
In a school, a range of leadership patterns exists- Principal, assistant principal, teachers (formal and informal), and parents. In general, the Principal remains the central source of leadership; so in simple terms, the people who lead the flow of a school are called school leaders.
All the reports of the child or the teachers are sent to the principal and the assistant leaders of the school. So that they can communicate with the parents and the teachers as well.
How? 
Let's see.
---
How Teachers can communicate with Parents in Class Dojo?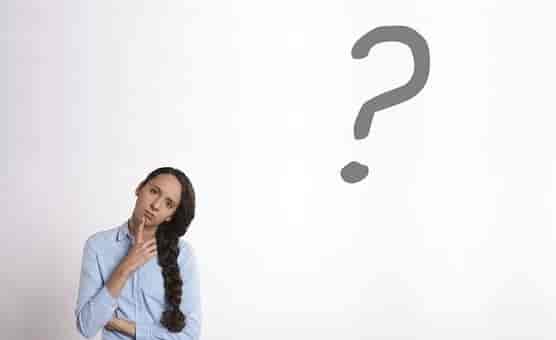 Teachers or leaders can communicate with the parents by sending private messages, posting to a Class Story, or by posting to the School Story.
So to communicate with parents, teachers can use three ways;
By sending messages privately directly to the parents.
By posting to a Class Story or by posting to the School Story.
What is Class Story in Class Dojo?
In Class Dojo, a Class Story is a whole-class messaging board. When a teacher or class leader posts a Class Story, the post will appear to all parents connected to that specific class. 
What is the School Story in Class Dojo?
As it is named, School Story is a whole-school messaging board. When a teacher or leader posts on a School Story, the post will appear to all parents connected to that active class in the School Directory. 
How can a parent communicate with a teacher on ClassDojo?
Parents can easily communicate with the teachers, to do this, you will have a ClassDojo iOS or Android app, or you can directly login from the web. 
On the website or the app you'll see a "Messages" tab where you can select a teacher, then view and compose messages to communicate with.
---
Class Dojo Messages not Working? Try These Things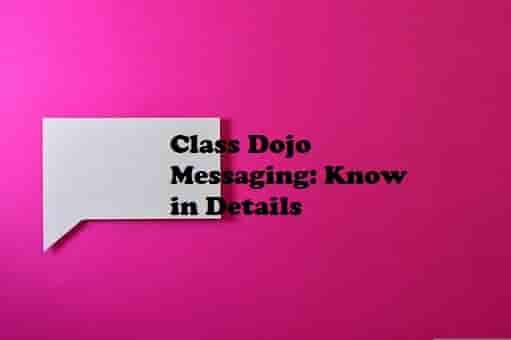 Sometimes, it may happen that you don't receive any message or notification from Class Dojo. Let's see what would be your steps in that situation.
Check Your Internet Connection
To get a notification or message from Class Dojo, the first thing that you have is good internet, and your device should be connected to it. So, if you aren't getting any notifications or messages from Class Dojo, check whether your device has internet or not. 
You can just turn ON and Off airplane mode on your mobile device. Other than this, you could also perform a power cycle of your internet and see if this helps or not.
You would love reading-
Not Receiving Verification Codes on iPhone; what to do?  
Your internet is not buggy; everything is right, it is contented to your device and has a good speed, still not receiving messages, check out the next step.
Enable Notification For Class Dojo
If you have blocked or the notification from the Class Dojo is not enabled on your phone, you would not get any message or notification. So, check and enable the notification. This would solve your issue, and you will start getting all notifications and messages from Class Dojo. 
On Android phones; Go to Settings and then access Application Manager. Here, find the Class Dojo and tick the Show Notification box.
On iPhone; access Settings App and go to the Notifications option. Look for the Class Dojo app and turn On the push notifications for it.
Check Your Email 
If you are not receiving any notification from Class Dojo on your email; 
Make sure you are using the correct login email address for your account. Also, ensure that you are checking the same email or not.
Other than this, also check if your email provider isn't blocking emails from Class Dojo.
Make sure that when you are checking your email for notifications, you are not logged in to the Class Dojo app.
Check your Spam, Junk, Promotions, or Social inbox.
Uninstall and Reinstall Class Dojo App
If you were receiving the notifications prior but suddenly it happened and the notification has stopped landing; this could be due to an outdated version of the Class Dojo app.
Uninstalling the app and reinstalling it will reinstall the attest version of the app, which will solve the issues for you.
So overall, if Class Dojo Messaging isn't Working; check your internet, check your details, enable notifications and uninstall then reinstall the app.

In Conclusion
---
Frequently Asked Questions
Does ClassDojo Automatically Translate Messages?
Class dojo messaging is available in many languages, and to translate messages into your language; just click on "See translation" below the message. 
Can parents message parents on ClassDojo?
"No", since the messaging has been kept private in Class Dojo, you can't send messages to other parents. All the messages sent by you, as the parent, only can be seen by the teacher. No other parents can view your message, even your child's other guardian or parent.
Can parents message each other on ClassDojo?
Though it is unclear, for now; "No" parents can't message each other on Class Dojo. Maybe in the future, Class Dojo will include this feature.
Can parents see if a teacher read a message on ClassDojo?
"Yes", as a parent, you can see the approximate time the teacher has read your messages. In Quiet Hours, If the teacher reads the message then the parent will only be able to see the Read Status once the Quiet Hours have ended. But, to get this feature in class Dojo, you have subscribed to "ClassDojo Plus."
Can a Student Read Messages Between Parents and Teachers?
No, only parents can view teacher comments, Class stories, and messages with the teacher. However, students can view feedback points given by the teacher.