How to Delete Fetch Rewards Account? (A Complete Guide 2023!)
If you are at this blog post, I have firm faith that you are in the same bucket in which I was once! I was facing issues deleting my Fetch Rewards account, as it wasn't a normal procedure like other usual apps.
Creating an account on Fetch Rewards is an easy task, but to delete your account, you will not get a straight process.
"Fetch Rewards doesn't follow a straightforward process to delete your account as, like the other usual apps, it doesn't have the delete account option in the account settings or profile settings."
So how, how will you delete your account?
The entire process to Delete Your Fetch Rewards Account Permanently!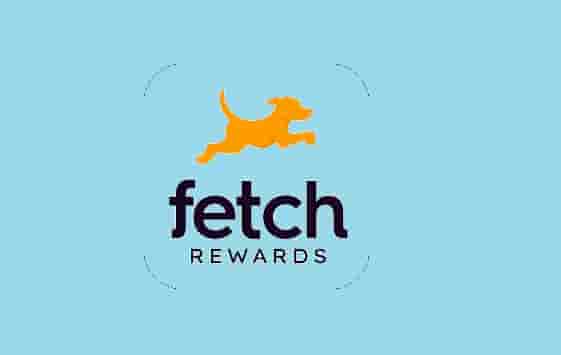 Many users uninstall or delete the app and think that their accounts have been deleted completely, but 'No', the account will not delete permanently!
Fetch Rewards still has access to your account information, and it traces regularly your device used by you or anyone else. 
To delete your account permanently, you have to follow some simple steps:
Login to your email account which you have used to create your account on Fetch Rewards.
Create or compose an email.
As a recipient email address, type- support@fetchrewards.com. 
As a subject line, type- Request To Delete My Account.
Now, type the reason you want to type to quit the Fetch Rewards services.
Lastly, click on the Send button to send the composed email.
Note– Don't forget to attach your username in the mail. After the deletion of your account, Fetch Rewards will notify you.
What Will You Lose After Deleting Your Fetch Rewards Account?
However, you are prepared but, you must know the things that you are going to lose after the deletion of your account! 
When you use Fetch Rewards, you earn some reward points and those points are used to redeem things such as Gift Cards, am I right? 
The more you do purchases, the more will be the points!
When you delete your account, these points and rewards will also be deleted!
Can you get the earned rewards and points before deleting your Fetch Rewards account? 
Isn't your question? Obviously Yes! 
So 'Yes', you can get and redeem the earned points and rewards before you go to the deletion process. To do this, you have to contact Fetch Rewards customer support. 
So overall, after deleting your Fetch Rewards account, you will lose all your earned rewards and points. To get and redeem these points, you should contact support before going to delete the account!
I hope you have redeemed each and every point that you had earned by doing your shopping.
How does Fetch Rewards work?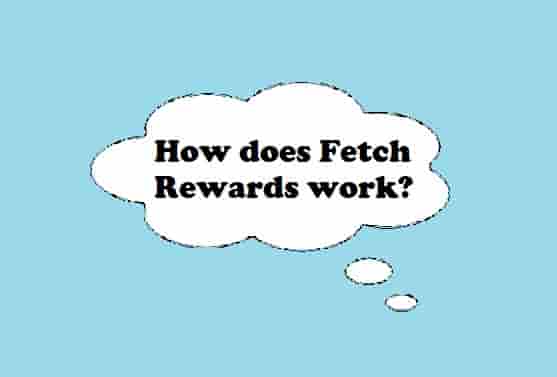 Like many other cashback apps, Fetch also works the same: you earn points, rewards, and bonuses while you do shopping using the app.
The app is free to download and easily available for phones and tablets. Android or iOS phone users can download and install the app to save money for their daily shopping.
Using the app, you have to upload the receipts that you get for your purchases, and Fetch will reward you with points for each and every receipt that you upload. Fetch promises that for every receipt, you will get at least 25 points.
You will be benefited from extra points if you purchase the items that are advertised in the app or on referrals to your friends. By referral, you will get 2000 points, approximately $2 as a bonus amount!
Conclusion
Fetch account deletion doesn't follow a general process, you have to contact support by sending a mail to them, after reviewing your mail, they will delete your account and will notify you.  Make sure, you haven't any points or rewards remaining before deleting your account because, after your account deletion, all your earned points or rewards will also be deleted!
Redeeming your earned points is your right, you have spent money to earn them, so don't let them vanish without any use! 
Related Questions to Fetch Rewards
Can I have 2 Fetch Accounts?
No, for your personal use, you only can have a single Fetch Rewards account. 
How many points equal $1 on Fetch Rewards?
Well, this is very important to know how many dollars you have as points. Before deleting your account, you can redeem these points or dollars! 
To make $1 using Fetch, you have to earn 1000 points, which means 1000 Fetch points are equal to a single dollar.
Does fetch rewards collect your data?
Fetch never asks you for sensitive data like your Social Security Number, credit card information, PayPal account information, or banking information. You can start earning free gifts and points by using your email id and some basic information like your name, that's it!
Can I use fake receipts on Fetch Rewards?
Fake receipts? Does this mean your friend's/family person's receipts? Or the receipts that you found on the ground? If you are talking about such receipts, you would know these things: 
With the intention of submitting such types of receipts to your Fetch account, is not permitted and could cause you to lose your account! Fetch doesn't work if you cheat, so I would always suggest using genuine receipts of your purchases!
How many points do I earn by uploading each receipt?
Fetch promises that for every receipt that you upload to the app, you get 25 points at least. However, you can earn as many points as you do the shopping and upload receipts. So you can save money for the purchases that you're already doing.
Can two people use the same receipt on Fetch?
You can't upload the same receipt to Fetch Rewards twice. If you do this, that will be a violation of the terms and conditions, as a result, your account could be inactive! However, you can upload the same receipt on other cashback apps! 
What Receipts Does Fetch Rewards not Accept?
Fetch Rewards usually accepts receipts from grocery retailers, supermarkets, club wholesalers, home improvement/hardware stores, pet stores, and the stores that are attached to most gas stations. They don't accept the fuel pump receipts, though!